WINE PIONEER
Garry Crittenden is a true pioneer in the Australian wine industry. He was the first vintner to see the potential of the Mornington Peninsula as a thriving wine region.
With a background in horticulture and inspired by his long-standing love of wine, Garry transitioned from a nursery-man into viticulture just as the Peninsula was emerging as a wine growing area. His first modest five acres more than doubled the area under vine in the region. Since those first plantings in 1982, his commitment to the region has seen the Mornington Peninsula flourish to world recognition.
The accolades don't stop there. Garry was also the first winemaker in Australia to commercialise Italian wine varieties. Throughout his time on the Peninsula he's introduced new grape varietals such as barbera, nebbiolo, dolcetto and sangiovese to Victoria and Australia.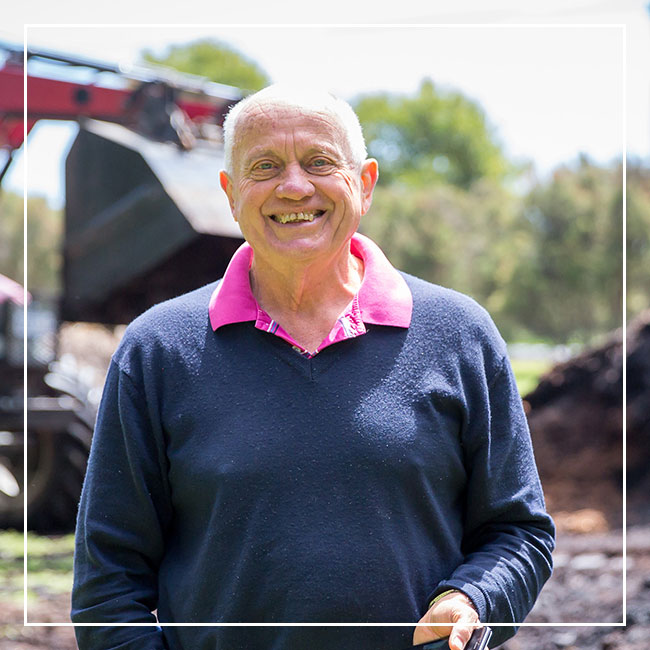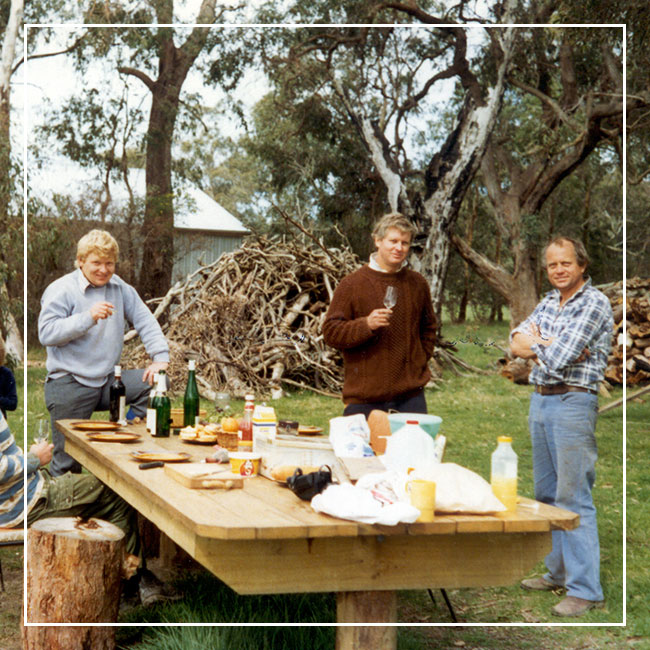 FROM SHED DOOR TO CELLAR DOOR
Our cellar door started life in a shed, where Margaret Crittenden would host makeshift tastings.
Ten years later in 1992, Margaret's culinary vision saw the opening of our cellar door tasting room and winery café, marking the beginning of a new kind of wine tourism for the Peninsula.
That humble yet popular café grew into Stillwater at Crittenden, and under the ownership of chef Zac Poulier, is now amongst the Peninsula's most well regarded restaurants, and the Crittenden Wine Centre is the centrepiece of our wine making family.
We can't wait to see what the third generation of Crittendens may bring.
WINEMAKING IS IN OUR DNA…
We're not sure whether it's a case of 'nature or nurture', but Rollo's award as the 2010 Australian Young Gun of Wine and Garry's induction as a Melbourne Food and Wine Festival Legend in 2012 might point to the fact that it's something our genes.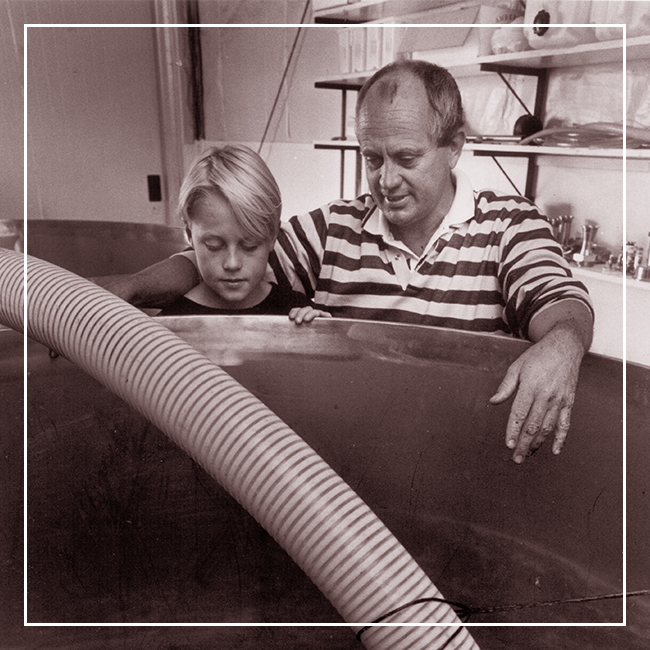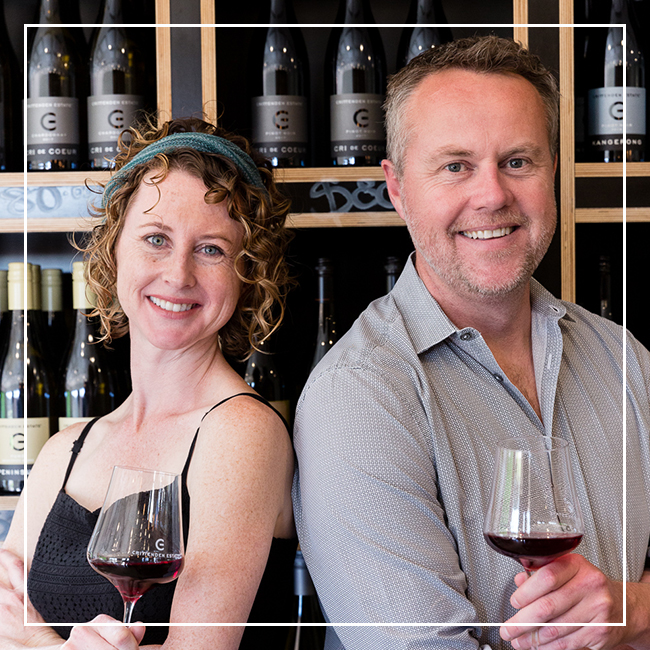 YOUNG GUNS
Now the second Crittenden generation, siblings Rollo and Zoe, have embraced some enticing Spanish varieties to add to the estate's pioneering collection. They both grew up among the young vines, watching their father make magic out of grape growing and continue to hone their own viticultural expertise.