OPEN EVERY DAY 10.30am - 4.30pm
For all enquiries about our Wine Centre, or to make a booking,
contact Vanessa Crouse, Wine Centre Manager, or call (03) 5987 3800
Click HERE to view our extensive range of Crittenden Wines.
---
WINE TASTING
We offer a new style of wine tasting experience. When you walk into our cellar door, you'll notice things are different to other wineries.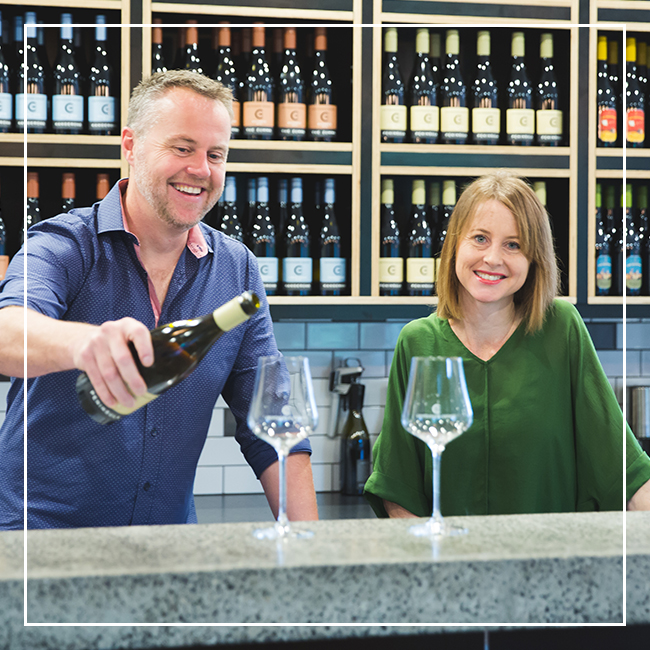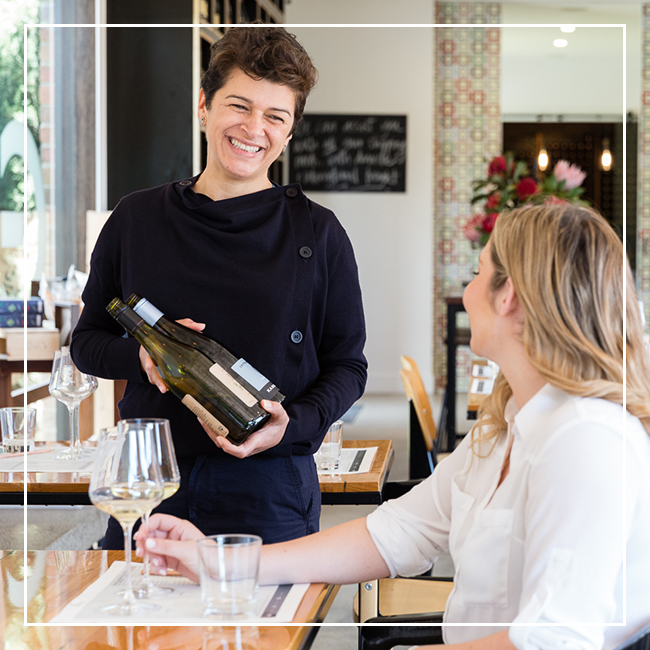 TAKE A SEAT
You won't be jostling for position at a bar, waiting for your glass to be filled. Instead, we slow the pace down with a warm welcome, a seat at your own table and a tailored wine tasting journey created just for you.
IMMERSIVE
Wine tasting is experimental, educational and engaging. Personalised tasting notes accompany your wine flight so you can try, taste and discover at your own pace. Our expert cellar door team are also on hand to guide you through our different varieties.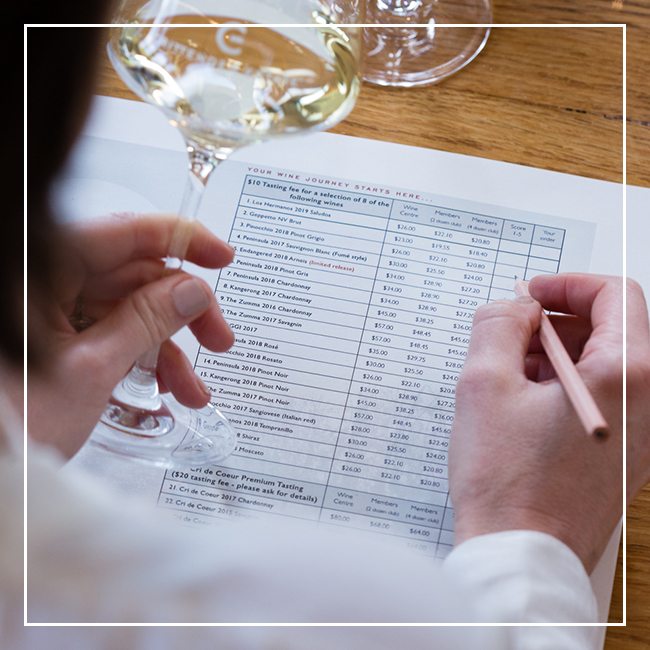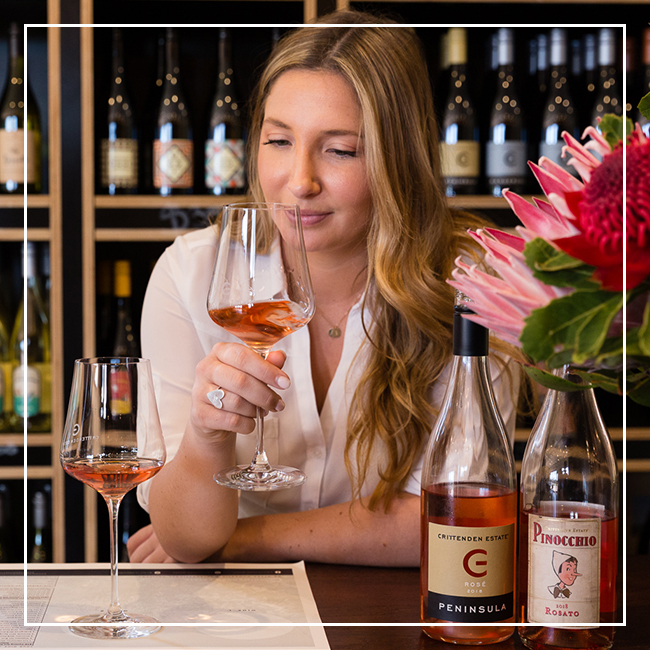 DISCOVER
Try our acclaimed Chardonnay and Pinot Noir - signature wines of the Mornington Peninsula - or taste varietals you won't find anywhere else in the region. Our range of Spanish and Italian varieties include Tempranillo and Sangiovese. With over twenty wines on offer to try, you might fall in love with something new.